Who we are
A bird's eye view
With over 30 years of experience in the industry, we know that private aviation is about more than getting from point A to point B. It's about the freedom to let go of worry. The ease of luxury travel that's designed not just to meet your needs, but to anticipate them. The gift of being present in the moments that make your journey all the more memorable.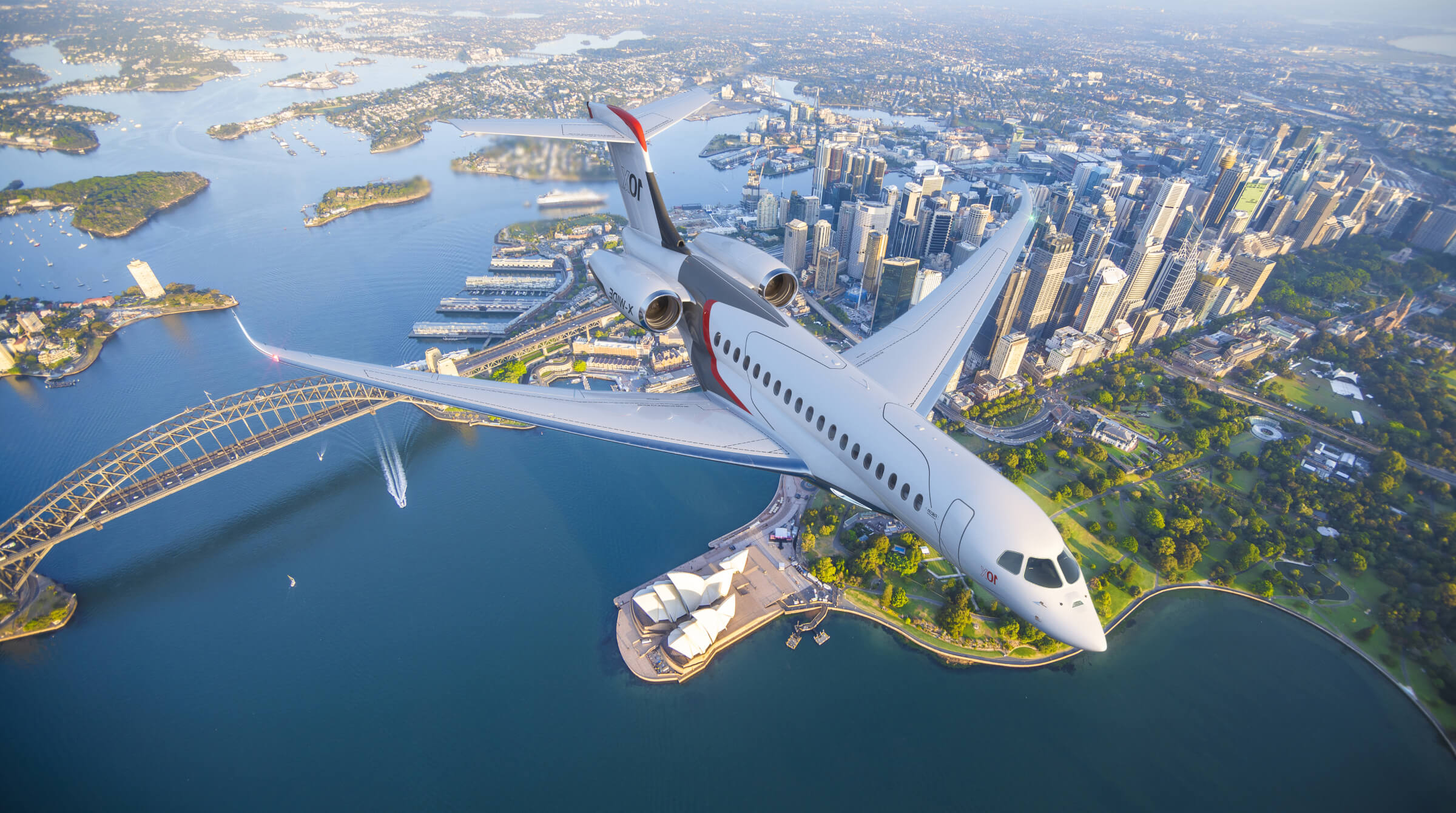 As a family-owned firm with offices across 3 states and 2 continents, we're passionate about cultivating relationships founded on mutual trust, transparency, and unwavering loyalty to our clients. We're here to serve, and we stand by our word—not just because it's good business, but because it's a reflection of the company and legacy we're proud to uphold.
---
Our vision
A world where private jet travelers are empowered to do more with their precious time and peace of mind.
Our mission
We craft private jet travel experiences where your needs are anticipated, your stress lifted, and every detail of your journey is carefully considered — from the moment you step out your door until you've safely returned home.
Values we fly by
Integrity is
our compass
We always strive to do the right thing, even when it is not the easiest or most convenient option. Transparency, honesty, and accountability guide our every decision.
First-class
listening
Extraordinary service begins with the simple yet powerful act of listening to your needs and expectations—and creating an experience that consistently exceeds them.
Leading through
education
With broad expertise in aviation technology, we proactively educate you on specific aircraft, their capabilities, and their benefits, so you can make informed decisions.
Unwavering safety
standards
The well-being of all our clients and crew is paramount, and we adhere to the highest safety standards and regulations in the private travel industry.
Exceeded my expectations
in every way
Eagle Wings exceeded my expectations in every way. From the attentiveness of the team to the accuracy and level of service, I was thoroughly impressed. I appreciate their transparency and trustworthiness in the private jet industry.
Ms. Liz C., Family office and EWA client since 2018
Great communication
and value
Eagle Wings is our best partner that we have, smooth communication, always happy to work with them.
Mr. Eason S., China Based, Corporate Travel Group
Gain the freedom to travel on your own terms with end-to-end, luxury jet charter services tailored to your unique preferences.
Looking to expand your fleet or divest of an aircraft? We bring our signature white-glove service to brokering aircraft sales.
Let's hit the skies
Whether you're flying for business or pleasure, international or domestic, to one destination or many, experience the ultimate in comfort, style, and service.